Looking for the best bankruptcy attorney in AZ? Gaudiosi Law has the best Chapter 11 bankruptcy lawyers near you.
Free Consultation
Have questions or are interested in a free consultation with one of our bankruptcy attorneys? We'd love to hear from you. Take a few minutes to fill out our form so that we can get to know you and see how we can help.
Click here to learn about our bankruptcy services
How to Contact Us
You can contact us by phone, email, or through the form on our website. We offer free consultations so that you can learn more about your options and how we can help you.
Who We Are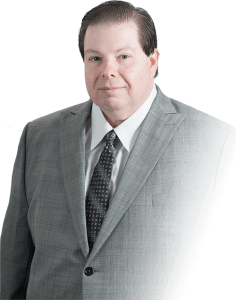 Jim Gaudiosi is a seasoned bankruptcy lawyer who founded the Gaudiosi Law Firm in 2015 with his wife. The firm specializes in helping people file for bankruptcy and offers excellent service with a personal touch.
Unlike some larger firms, the Gaudiosi Law Firm does not use high-pressure sales tactics. Gaudiosi Law offers competitive pricing and payment plans to fit any budget.
We have over 10 years of bankruptcy experience. We have an A+ rating with the Better Business Bureau. We have successfully completed thousands of bankruptcy cases. 
When you come to us, we will show you what the bankruptcy process is all about and how it will help you. Our staff and attorneys live and work in the community and are true professionals. You can rely on us to get you through this difficult time in your life.
At your consultation, you will meet with an attorney who will discuss your specific situation and help you determine the best course of action. The firm does not practice any other areas of law, so you can be confident that you are getting the expertise you need.
If you are considering filing for bankruptcy, contact Gaudiosi Law today. We are here to help you get a fresh start.
Our Services
We offer a wide range of services, including:
Filing for bankruptcy

Representing you in court

Helping you create a budget

Helping you negotiate with creditors

Helping you rebuild your credit
Whether you're looking for a bankruptcy attorney in Mesa Az or you want to talk to a bankruptcy lawyer in Phoenix Az, distance isn't really a problem. Gaudiosi Law can help you through this difficult time.
Why you Need a Bankruptcy Lawyer in Az
There are many reasons why someone in debt might need a bankruptcy lawyer. Here are a few of the most common reasons:
- To file for bankruptcy:
Filing for bankruptcy is a complex process, and it is important to have an experienced lawyer to help you navigate the process. A bankruptcy lawyer can help you determine the best type of bankruptcy for your situation, and they can help you file the necessary paperwork.
- To negotiate with creditors: 
If you are unable to file for bankruptcy, a bankruptcy lawyer can help you negotiate with your creditors to try to get a lower interest rate or a payment plan.
- To protect your assets: 
In some cases, bankruptcy can help you protect your assets from creditors. A bankruptcy lawyer can help you understand the laws in your state and how to protect your assets.
- To get help with credit counseling:
After bankruptcy, a bankruptcy lawyer can help you get help with credit counseling. Credit counseling can help you improve your credit score and get back on your feet financially.
Why Gaudiosi Law
Expertise: 
Our bankruptcy lawyers in Mesa Az have extensive knowledge of the bankruptcy laws and procedures. They can help you understand your options and make the best decision for your situation.
Experience: 
Our lawyers have experience representing clients in bankruptcy cases. They know how to navigate the court system and get the best results for our clients.
Representation: 
If you're in Tempe, our bankruptcy attorney in Tempe Az can represent you in court and negotiate with your creditors on your behalf. This can save you time and stress.
Peace of mind:
Hiring Jim Gaudiosi as your bankruptcy lawyer in Gilbert Az can give you peace of mind knowing that you have someone who is experienced and knowledgeable to help you through this difficult process.
Our Commitment to You
We are committed to providing our clients with the best possible representation. We will work tirelessly to protect your interests and get you the best possible outcome.
Call us today to schedule a free consultation.
We look forward to helping you get back on your feet.