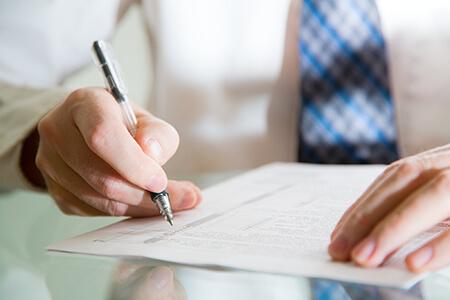 What are the aftereffects of filing Chapter 7 Bankruptcy?
After your case is over, chapter 7 bankruptcy will remain on your credit report for ten years. You may be able to begin re-establishing credit as soon as you get your discharge. The discharge does not mean your case is over, but it is the main reason why you filed chapter 7 bankruptcy. The court will close out your case once the trustee releases it to the court for closure. Most chapter 7 bankruptcy filers begin receiving credit card offers and solicitations for new car loans soon after their case is filed. Once you get your discharge, you may begin taking advantage of some of those offers to re-establish credit. My firm also offers a post chapter 7 bankruptcy credit rehabilitation program. If you want to take advantage of this program, it is included with the fees you pay for your case at my firm. Typically, your credit score can be rejuvenated after about eighteen months to two years, if you have taken the proper steps to grow your credit score and you have not missed any payments. For most people, chapter 7 bankruptcy will not harm their employment or social standing. Even though chapter 7 bankruptcy is part of your public record, most people will not know you filed unless you tell them, or you are required to disclose this information.
There are many reasons why a chapter 7 bankruptcy may be in your best interest. Chapter 7 bankruptcy will protect you and most of your assets from being taken by creditors or the trustee. However, you need a knowledgeable and competent chapter 7 bankruptcy lawyer to guide you through the pitfalls of the chapter 7 bankruptcy procedures. If you are having any thoughts about filing bankruptcy, call us today to schedule a free appointment to speak with one of our attorneys. We can tell you if you qualify for chapter 7 bankruptcy and what we can do for you to protect you and your assets from your creditors, the trustee, and any other obstacles you may be facing by filing.